We put at your disposal four multi-function rooms with different sizes and staging possibilities to host intimate meetings for 15 people and big events for more than 250 guests.

 Our professional event planner will advise you and help with all the preparations, from choosing the most suitable room to planning the slightest detail.

Create your ideal menu with our experience kitchen staff that will give you advice to prepare all kind of meals, such as breakfasts, casual cocktail parties or gala dinners.

We also put at your disposal full audio-visual equipment, overhead projectors, slides, LCD projectors, a magnifying system and high-speed fibre optic Wi-Fi. You can also request in advance a Dj, life entertainment or special services and equipment.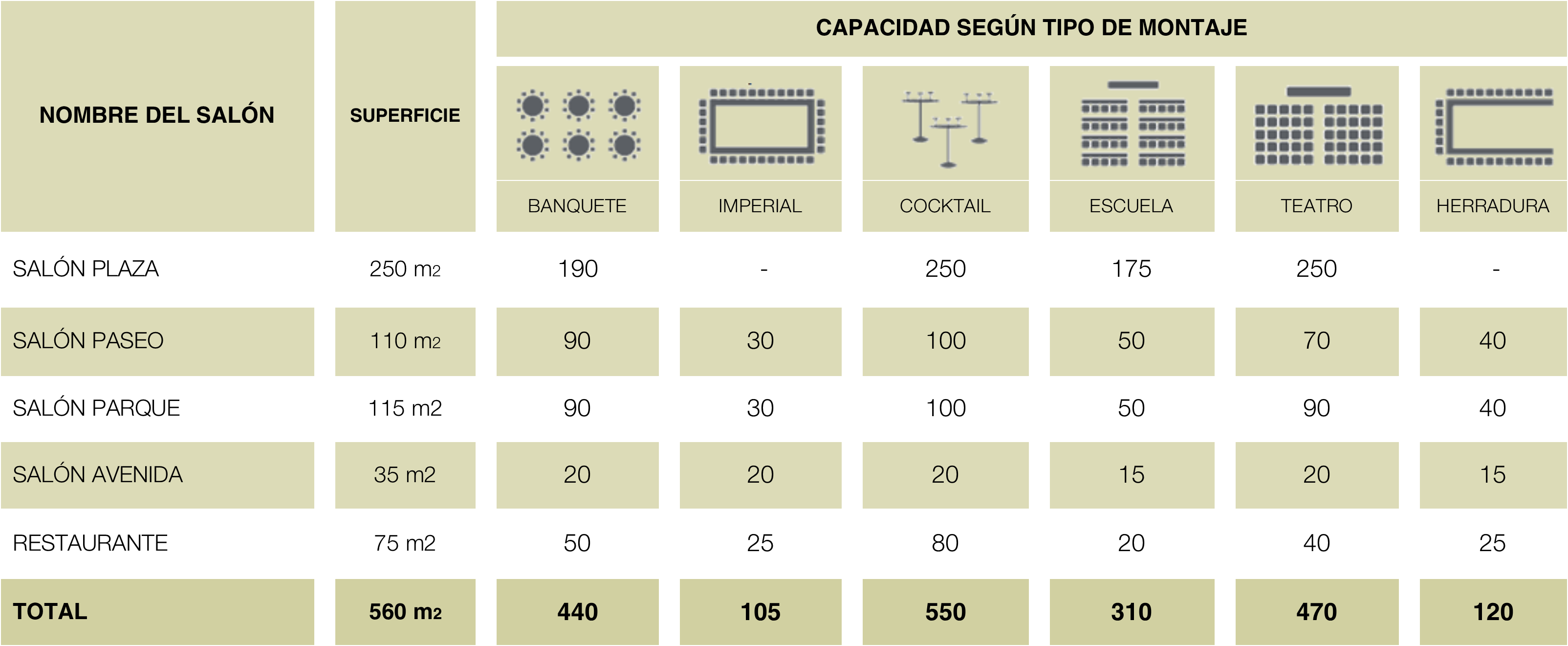 More information